Three days full of research, fruitful discussions, demos, presentations,  inspirational exchanges, social activities and teambuilding. For another year, our Annual Conference (24-26/09, Porto Heli) succeeded in competing its purpose: we all shared the research outcomes of different subteams, discussed new ideas, spotted synergies and linkages across subjects, provided input in highly interdisciplinary fields and got all the necessary inspiration to continue our research endeavours.  
Prof Ioannis Vasileiou, Director of ICCS and Dr Angelos Amditis, director of I-SENSE Group opened the Conference. "Just before we enter the 20th year of our existence, I-SENSE Research Group has already succeeded in completing more than 170 research projects and today counts more than 300 scientific publications, 150 people and 64 ongoing research projects in Horizon 2020. Despite all the difficulties posed by the pandemic, our team managed to function at its best and today we continue our hard work, feeling more motivated and well equipped with skills, direction and empowered vision" says Dr Angelos Amditis.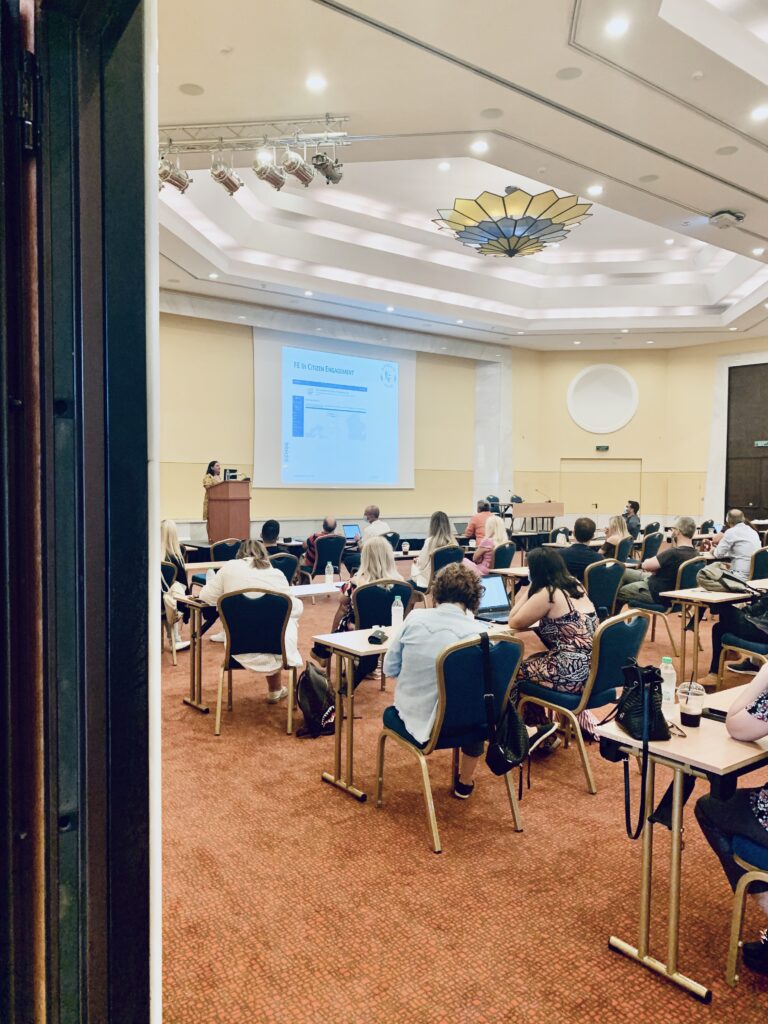 Many congratulations to our researchers who participated in the conference's rich agenda  -sessions, demostrations, presentations, discussions and team bonding activities. Our special thank you to the distinguished external speaker Mrs Afroditi Sevasti, Digital transformation & advanced IT infrastructure expert at the Hellenic Corporation of Assets and Participations S.A. (HCAP).
This year we also had the pleasure to attend the demonstration of one of the CIBOS INNOVATION (our spin off)  most innovative products, the recently launched Electromobility platform, EVerywhere. 
A quick glimpse on the sessions: Factors contributing to the growing critical infrastructure crisis, Introduction to EO Techniques & Applications, Meteorological Monitoring Systems and Nowcasting: Improved crisis management and early warnings , The role of machine vision in Industry 4.0, Testing and measuring the impact of advanced CCAM service, Micromobility and Network Management, Measuring Technology User Acceptance, A glimpse on CCAM virtual testing.
Demonstration of the platform for circular water solutions (ARIS), Demonstration of the AR training application for ship evacuation, Human presence detection and tracking using embedded computing boards, Custom PCB designs and 3D printed cases for monitoring solutions, Smart K9 vest for the canine companion to improve the operational awareness during search and rescue operations. 
The Conference took place in the setting of AKS Hotel in Porto Heli, Greece.