After three years of work, the AutoNet2030 project has been completed. On October 27th, 2016, the project's Final Event took place at AstaZero proving ground where the consortium had the opportunity to showcase the AutoNet2030 achievements. The event was attended by more than 70 participants traveling in from 17 countries around the word. Event participants represented automotive industries, suppliers, research institutes and universities.
The project outcomes were presented in a multi-disciplinary program that spanned across a project workshop an exhibition with both posters and live pc-demos and a live demonstration of automated vehicles driving at the AstaZero tracks. Through this program the project guests could both familiarise themselves with the AutoNet2030 results, but also provide their feedback and exchange information about similar or related initiatives in a worldwide scale. The driving demonstrations at the AstaZero proving ground in Sandhult, Sweden were the highlight of the event.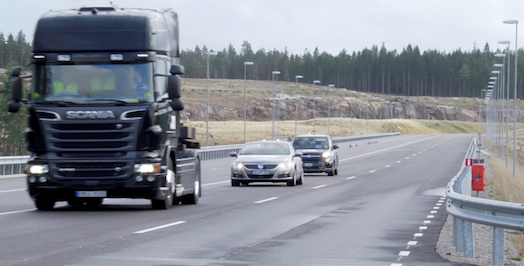 Two passenger cars (one automated and one manually-driven) together with one automated truck, all equipped with the AutoNet2030 system, performed a number of highway driving scenarios related to the convoy motion. All of the guests had the unique opportunity to get on-board and experience live the capabilities of the developed vehicle-automation technology.